Apostles of Rock band's main purpose is to positively influence the lives of people through the sharing of the Gospel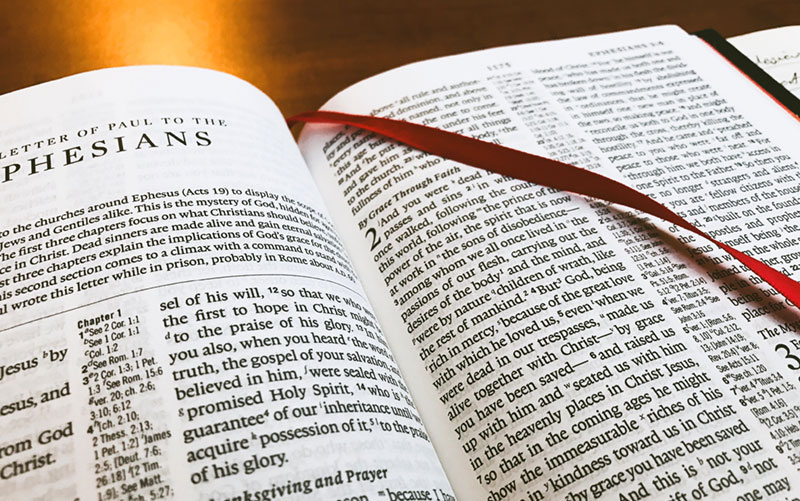 We believe in today's society that spirituality is more important than ever. Forming a relationship with the Son of God can bring about a complete transformation.
Apostles of Rock Latest album: "Gates of Hell" recorded at Spice Audio studio. To listen to the album and download the album FREE of charge, click "Read More".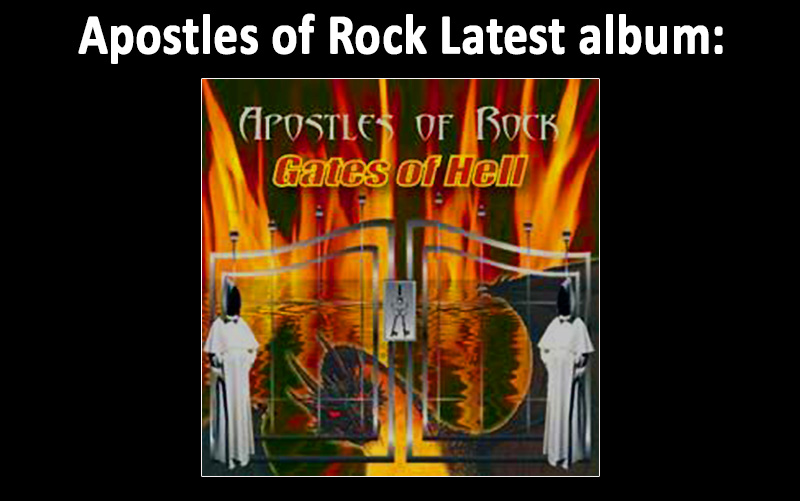 What you will find on this website
Music
We have Streaming Audio from Apostles of Rock Album "Gates of Hell". You can listen to the entire album and on the same page we added the lyrics to each song as you listen. Furthermore, you can download the entire album for FREE!  
Video Photo Slideshows
Recording and live performance photo video slideshows from Apostles of Rock Band.
Band Biographies
We have, Band Biographies with the members biographies including the equipment each band member uses.
Band Reviews
Apostles of Rock's Latest album "Gates of Hell" was reviewed by Servants Heart a Christian Music Organizaton in Bethesda, MD.
Online Bible Studies
The Online Bible Studies can be located via. the Blog section link.

Even though Apostlesofrock.com is a website mainly for the band, the Lead Vocalist / Bassist, Brian is an ordained Minister and has a huge collection of Bible Studies thus, we have decided to spread the Word of God with Online Bible Studies. With Online Bible Studies in the Blog section, it gives site visitors an opportunity to comment on the blogs.
Salvation Messages
For those who have never heard the message of Salvation, or don't have a personal relationship with Jesus, or are on the fence about the matter, the Salvation messages should help you out greatly! 
Bible verse of the day
For those of you who enjoy a daily dose of the "Word of God" we have the "Bible verse of the day" in the "Footer" section at the bottom of every page.
The Hunger site
By clicking on "The Hunger Site", you will be giving food to starving people around the world for free. It's easy and FREE just click on the link above. It is estimated that one billion people in the world suffer from hunger and malnutrition. About 24,000 people die every day from hunger or hunger-related causes.
Feel free to explore the entire site and tell your friends.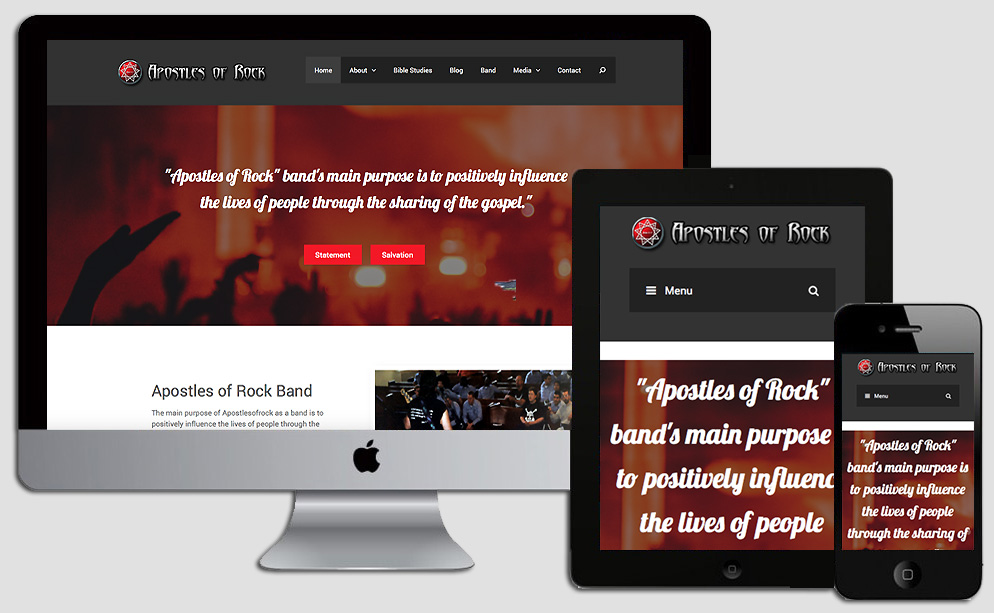 ApostlesofRock.com website is built with "Fluid – Responsive Design" which is viewable on all devices: Desktops, Tablets and Mobile.