Apostles of Rock's Latest album "Gates of Hell" was recently reviewed by Servants Heart a Christian Music Organizaton in Bethesda, MD.

INDIE CD REVIEWS 90
Apostles Of Rock- Gates Of Hell
(Style: Hard Rock)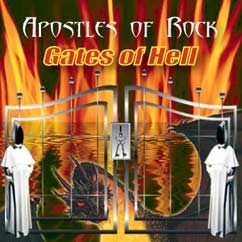 1) Doesn't Matter
2) Inch by Inch
3) Corn of Wheat
4) The Sound
5) Fight
6) Gates of Hell
7) Mirror
8) Apocalypse
Based in the Chicago area, Apostles of Rock was founded as an outreach "to positively influence the lives of people through the sharing of the gospel." As the musical element of a ten year old ministry effort, Apostles of Rock are experienced musicians who have developed a powerful sound that emphasizes their direct message. Their musical program strives to network with community based groups to organize absolutely free of charge events at youth centers, nursing homes, parks, schools, block parties, business centers, institutions, and correctional facilities. Apostles of Rock "are concerned with the outcasts of society, the so-called throwaway people. By ministering to these hurting people we strive to bring them hope, joy, and peace."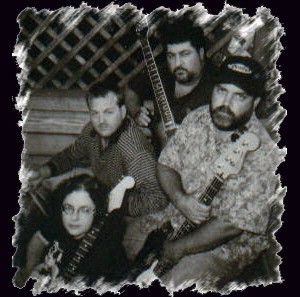 Brian Duensing (lead vocals, bass), Scott Bulava (lead guitar),
Dana Butler (drums),
Barb Hernandez (rhythm guitar, background vocals).
Musicianship (0-20): 19
Songwriting (0-20): 18
Ministry (0-10): 9
Originality (0-10): 9
Vocals (0-10): 9
Production (0-10): 9
Engineering (0-10): 10
Packaging (0-10): 10
Overall score: 93